Post by Kelly on Aug 31, 2009 18:54:25 GMT -5
Frequently Asked Questions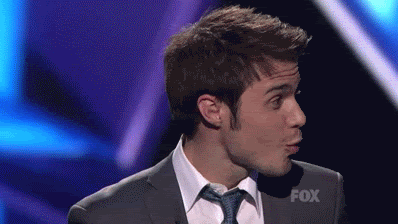 [/center]
Did I miss something? How does this all work?
- It's easy! You choose which author or artist you wish to bid on and follow the bidding instructions below.
- If you win, you get to tell the author/artist what you want written or created. For example, "I want a Bradam!fic set during their trip to Burning Man with bonus Neil." If you have any questions about a story idea, feel free to contact the authors by leaving your question on their auction thread or messaging them on this board.
- Remember to be flexible with your wishes and have FUN with this event! This is for charity, darn it!
Who are you people?
We're
ONTD_AI!
We're a livejournal community dedicated to celebrating and appreciating all things American Idol. So far we've raised over $25,000 to aid underfunded school projects in honor of Adam Lambert!
How long does the auction last?
Including author/artist sign-ups, the auction will last 2 weeks. The dates you need to keep in mind are as follows:
Monday, August 31st – Deadline for author/artist registration forms
Tuesday, September 1st, 10:00am – Auction opens
Monday, September 7th, 11:00pm – Auction ends
Monday, September 14th - Payment due
(All times are EST.)
What am I bidding on?
You are bidding on an author/artist. Or, to be specific, you are bidding on that individual's time. You will be issuing a challenge to the author/artist, who is committing to a certain amount of time spent responding to your challenge.
How do I bid?
- "Reply" to the designated thread for the author or artist you would like to bid on.
- Type in your bid and hit submit. (Example: I bid $15.00)
- Check the ticky-box that says "Check this box if you wish to bookmark this thread." if you want to follow the thread/bids.
- Hit "Submit" to post the message with your bid.
** you
ARE
allowed to match the staring bid.
Sometimes the response emails get caught by spam filters, so remember that it is your responsibility to keep watching the thread to make sure you are not outbid.
How do I pay?
- All forms of payment will go directly through the
ONTD_AI giving page
at DonorsChoose.org
- Proof of donation is required in the form of an e-receipt or screen shot. Please send some form of proof to: ontd_ai_gives@hotmail.com
- You have one week to provide proof of payment. If this is not received by midnight on September 14th, the next highest bidder wins the auction.
What happens after I pay?
When your auction payment proof is received, you and the author or artist will both get an email stating that the auction has been paid for and providing you each with the other's contact information so that you can discuss the challenge. Within 30 days of that notification email, the author/artist should deliver your winnings, unless discussed otherwise.
What happens to the fic/art after the author/artist sends it to me?
That depends upon you. This is YOUR story/art piece. It's for your eyes only if you wish, or you can give the author/artist permission to post it on other sites.
How else can I help?
- Sign up as an author or artist.
- Promote the auction on your LJ, on your Facebook, Twitter, whatever!
Still have questions?
Feel free to email me! ontd_ai_gives@hotmail.com.
Or post your question in a reply here.